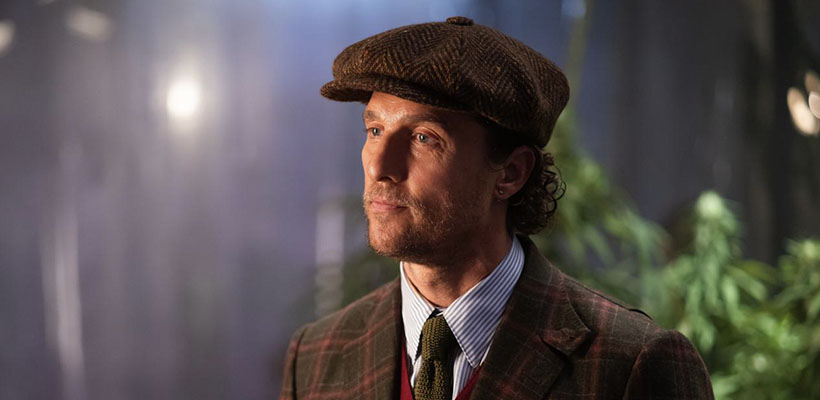 Blog
The Gentlemen Movie
(Style means Style)
04 May 2021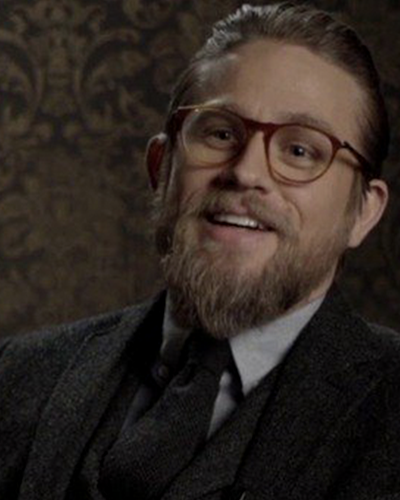 Here we have the henchman of the movie, Charlie Hunnam! The Raymond, in a custom grey tweed three-piece suit and a matching tie complemented with a light blue shirt and attractive glasses, tailored to perfection and groomed for excellence – just as dapper as the character itself. It's easy to stand out when the attire speaks volumes!
Details:
Custom grey tweed three-piece suit
Matching tie
Light blue shirt
Cool glasses
Groomed in a sophisticated way
Elegant basic colours
Timeless look carried perfectly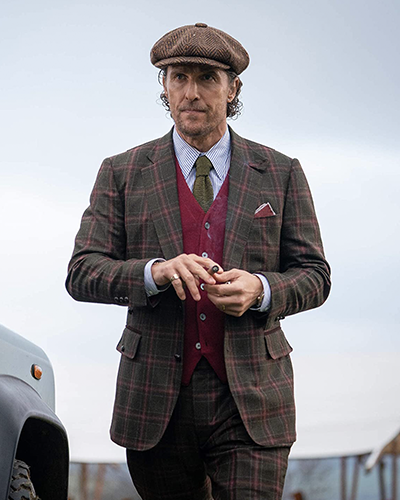 If you're going to be a king, dress like a king! This is another look sported by Matthew David McConaughey that leaves a mark for reasons beyond the elegance and depth of character. Worth a mention here is the two-button windowpane checks suit with a notched lapel, a contrasting knitted burgundy waistcoat and pocket square – the look is further perfected by an outstanding green neck tie. Fashion rules usually dictate that a pocket square and tie must match but Pearson's character is bold enough to opt out of that tradition.
Details:
Green knitted tie
Windowpane checks
Flat cap
Contrast Waistcoat (knitted fabric)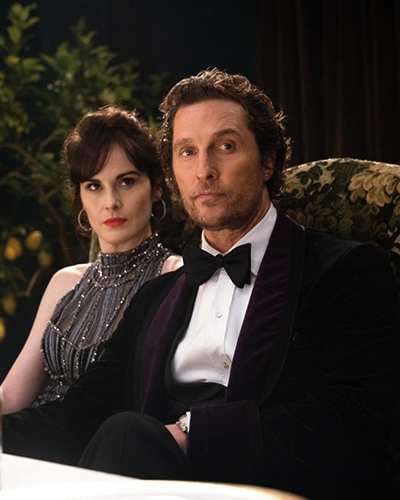 A well-deserved second mention for McConaughey – the king is back! Michael Pearson, wearing a purple velvet tuxedo jacket exuding luxury with a matching single breasted waistcoat and a perfect black bow tie for that perfect final touch. Every gentleman should have one in the suiting collection – it is an evergreen addition for sure.
Details:
Purple velvet tuxedo jacket
Black Bow Tie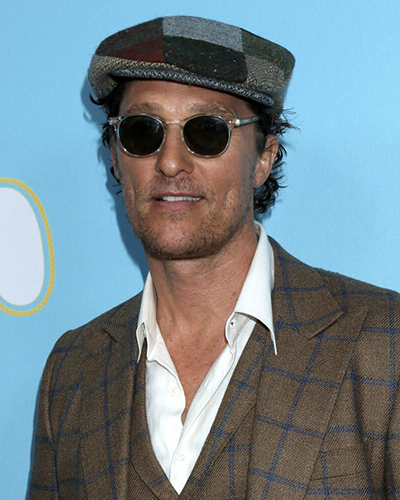 McConaughey, wears everything to perfection – be it a one-button tailored cashmere light weight neutral brown suit or a fancy three piece in any other fabric. This blazer jacket includes the addition of beautiful navy blue colour checks presenting a perfect contrasting look!
Details:
Neutral brown suit
Navy blue coloured checks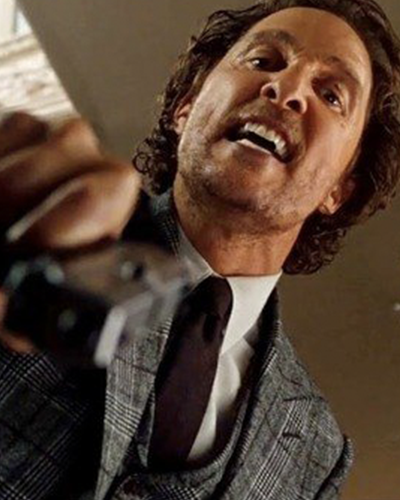 This tweed hunting attire with a matching waistcoat in burgundy checks is only complemented by the tie and ever-so-perfect lapel. The power stance by the king is a direct result of the attire, we think. Needless to say that the king continues to amuse us!
Details:
Prince of Wales check suit and waistcoat
Burgundy Tie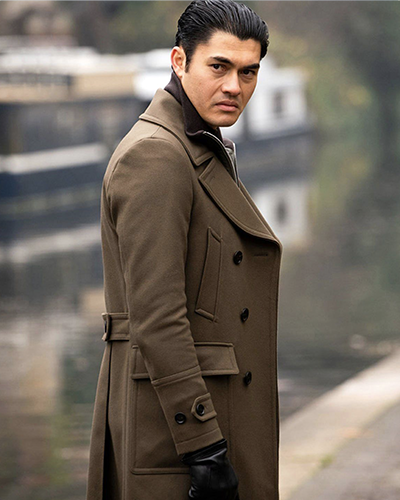 The fashion discussion pertaining to the movie is incomplete without the famous Henry Golding Coat! He rocked this brown double-breasted wool coat with belted cuffs, a lapel style collar, and two flapped chest pockets like a true star. This is one look that makes you appear distinct yet blended in with a subtle style that lingers on to every eye it meets.
Details:
Double-breasted wool coat
Belted Cuffs
Lapel Style Collar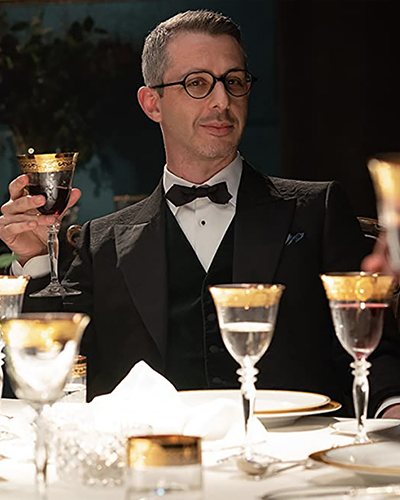 For a more formal look you can opt for this one! Jeremy strong wearing a black tuxedo paired with a velvet waistcoat and a perfect small bow tie along with a silk pocket square make for that sophisticated look you would want for any party or occasion.
Details:
Black tuxedo with velvet waistcoat
A very small bow tie
Silk pocket square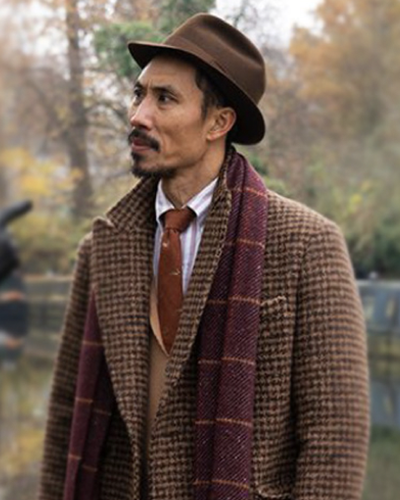 Nothing beats winters like this dandy look. If you want to make this winter glow up, go for this look by Tom Wu. He wears a tweed suit with beautiful shades of tan, plums, and browns to match autumn season. Matched with a printed coat and a maroon scarf to make his look stand out even more – the harmony of colours is evident here!
Details:
Certain colour palette – tan, plums and shades of brown
Printed coat
Maroon scarf