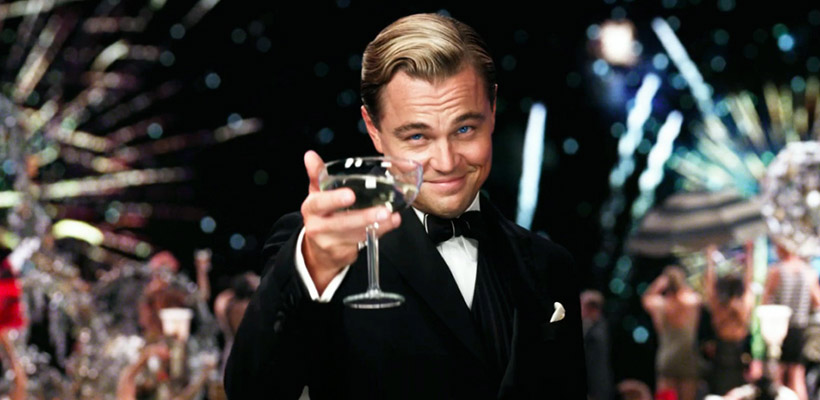 Blog
The great in The Great Gatsby:
A lesson in 1920s fashion
30 Mar 2021
The 2013 Hollywood hit 'The Great Gatsby' with lead actor Leonardo DiCaprio has not only won several accolades but has also served as a reviver for the lost charm of 1920s fashion ever since. The movie is a complete and immaculate guide to 1920s fashion. To bring about a dash of class into their formal clothing, the movie is a guiding light with ample examples to choose from.
We at C&C can recreate that old world charm to add that touch of elegance to your look! Here's a list of attires the movie redefines and some that you can pick for that perfect vintage classic look that we can create for you.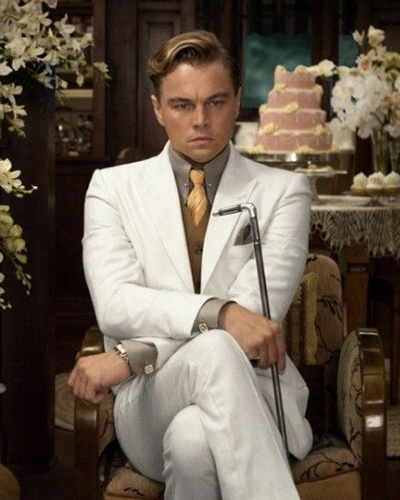 The 1920s, famously known as the decade of decadence, were a mystical era that featured the swing, social revolution, and most importantly, elaborate parties and outfits. Jay Gatsby, effortlessly portrays himself in this unforgettable scene in an ivory colored suit, with a point and eyelet collar silk gray shirt and tobacco brown contrast waistcoat. His look is completed with a striped yellow tie and sunburst cufflinks that bring it all together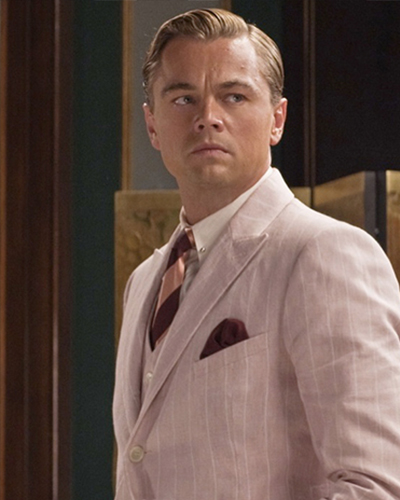 One of the movie's most iconic looks is this three-piece single breasted pink linen suit, also featured in the 1974 film adaptation worn by Robert Redford, which famously symbolized the love Jay Gatsby had for Daisy and his hope for them being together again. This soft linen fabric features a stunning yet subtle widely-spaced white pinstripe. He pairs his look with a classic eyelet collar shirt and continues the pink into his silk tie, consisting of thick burgundy and salmon stripes.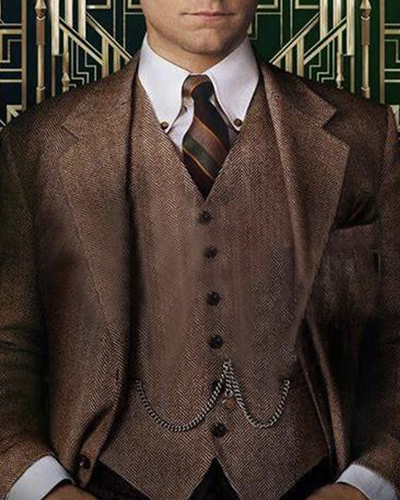 It mustn't be easy playing a supporting role to a well-dressed millionaire, but Nick Carraway (Tobey Maguire) has done so dapperly in his vintage suits, such as this stunning brown herringbone three piece look straight out of the Jazz era featuring a distinctive patch pocket with a slit. He appears elegant and perfectly accessorized with his diagonally-striped tie and unique watch chain draped from one waistcoat pocket to the next and attached to the center waistcoat button.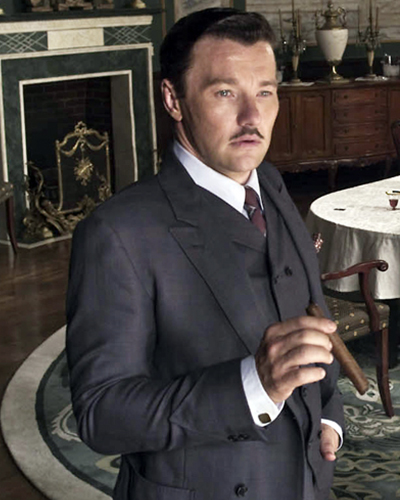 This look from the movie is skillfully boasted by Tom Buchanan, a negative role bearer in the film, making for an outstanding appearance. The very bad-boy looking double-breasted, peak lapel, wool suit with matching vest fitting very high up, exposing only the knot of the tie means with this look you don't seek attention, you command it. The suit typically has two large patch pockets on the front and an angled slit breast pocket. It is teamed up with a pointed collar shirt with an extra touch up of square cufflinks and a fine dash of attitude.