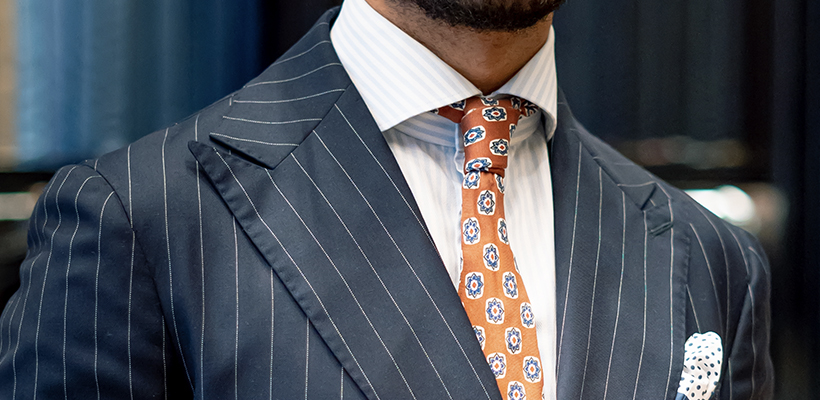 Blog
Choosing the Perfect Collar Style
18 Jan 2021
It is an undeniable fact that in choosing a shirt, what makes or mars the look is the kind of the collar you choose. The collar is not only the most visible part of a shirt it also works to enhance your overall look by defining your physical features and adding up to the overall impression.
Here are the main ones you should know about and C&C's guide on why to choose which one.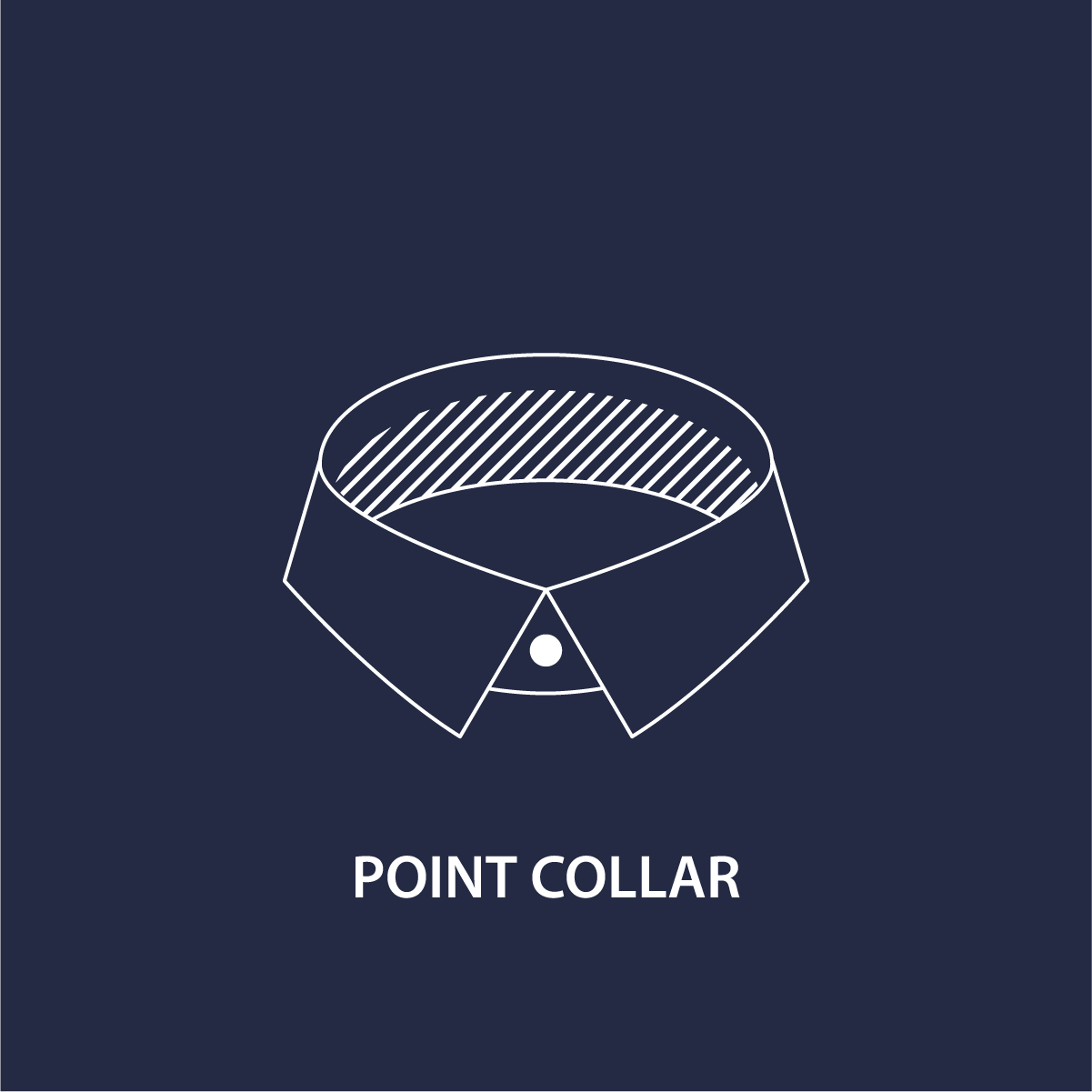 Point Collar:
One of the most common and traditional collar styles, the point collar remains a favorite for most men. They are cut so that the collar points look closer to each other and they elongate the way your face looks making it particularly suitable for round faces and shorter necks. This collar style looks best when worn with a narrower tie-knot.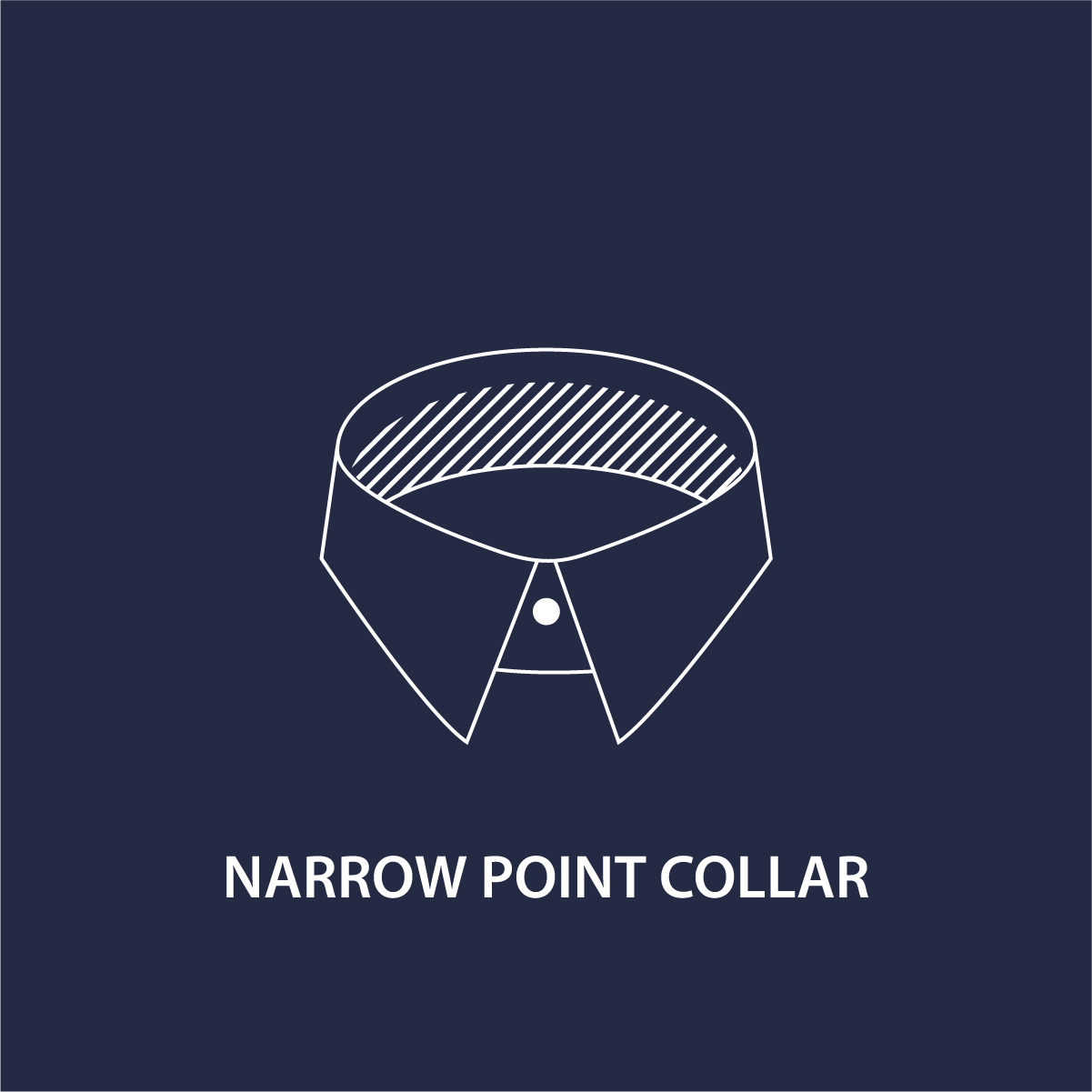 Narrow Point Collar:
Similar to a point collar yet with slightly longer leaves, this collar style is perfect for those who want to make more of a statement. With its carefully defined points and narrower spread, this collar is perfect for those with wider facial features as it further elongates the face. It provides good coverage and can be used for office meetings or parties alike.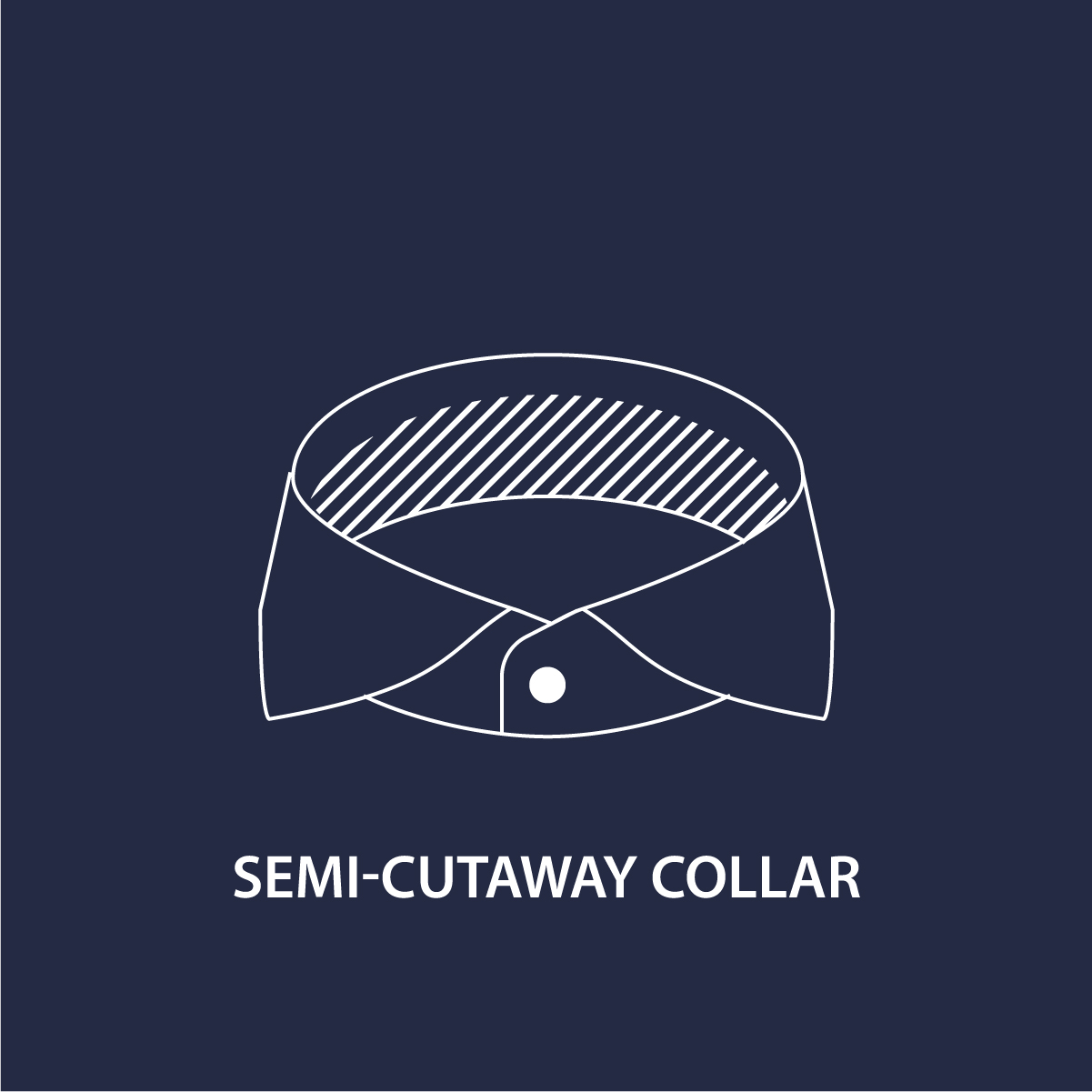 Semi Cutaway Collar:
This kind of collar is extremely versatile as it looks good on most people. It pairs well with a full Windsor tie knot and can even go unbuttoned for less formal outings.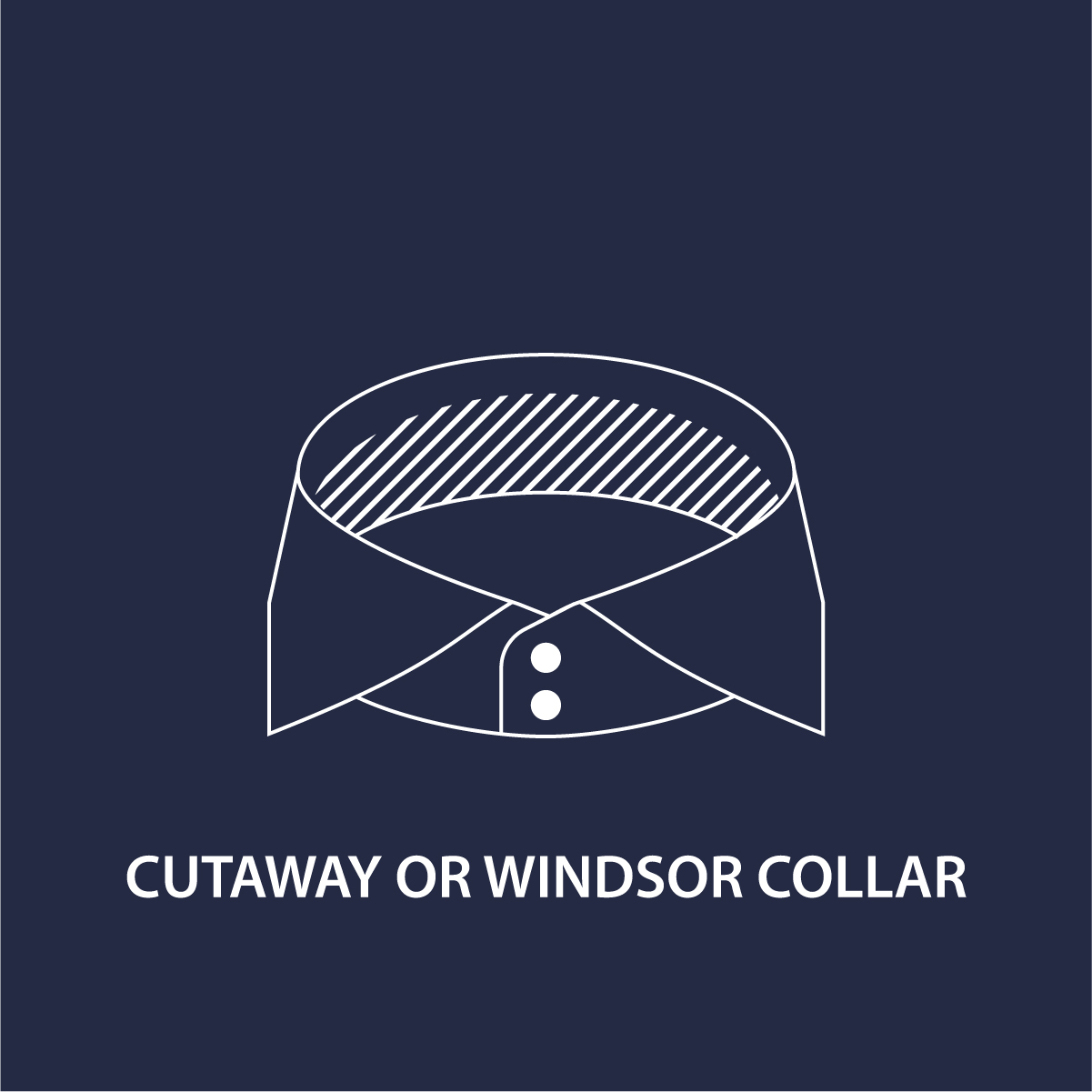 Cutaway Collar:
They get their name from their look – the points are separated and open up to a 180-degree angle giving enough space for even the widest tie knot. They give the dress an overall formal look and is ideal for those with longer faces as its width will help balance your features.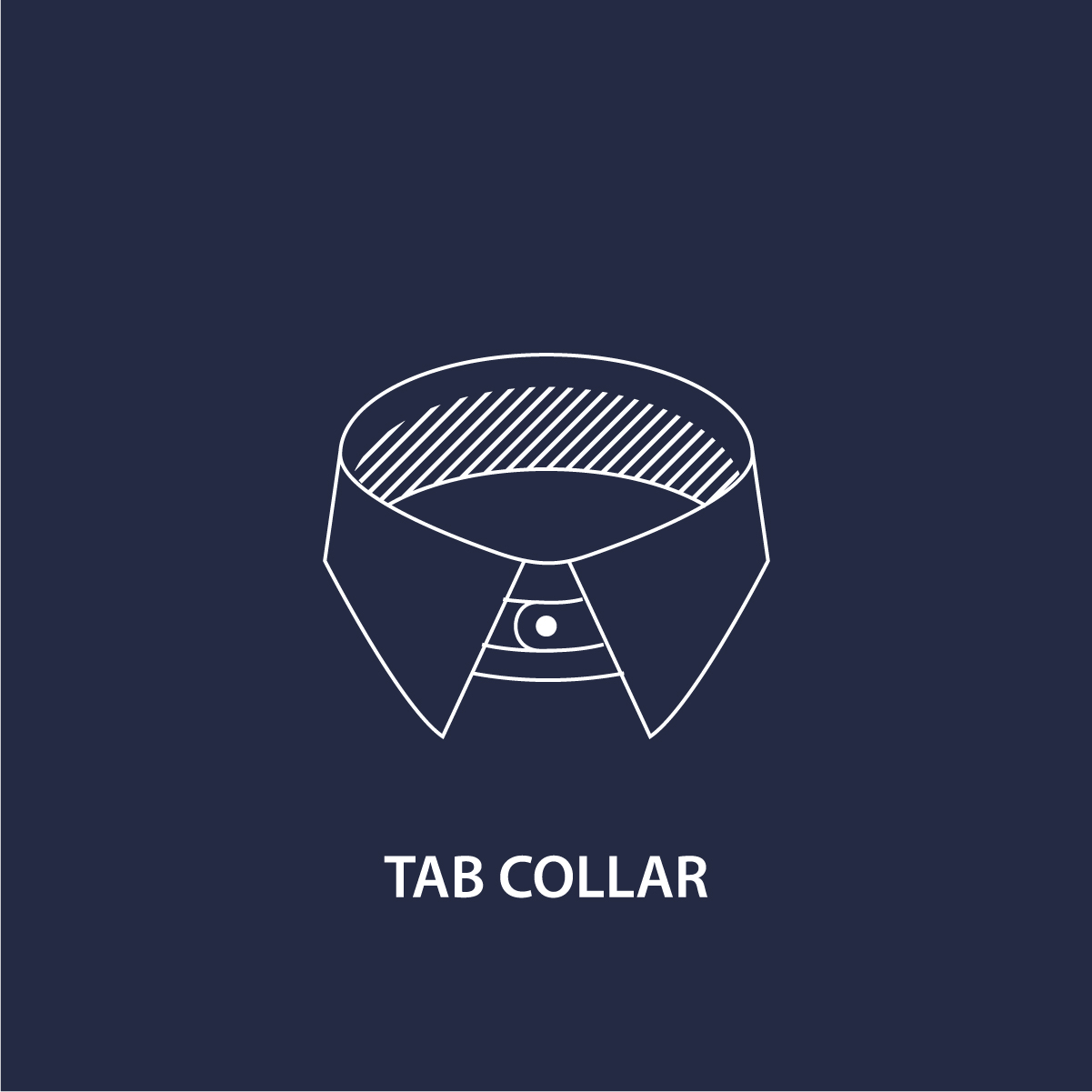 Tab Collar:
Giving you a neat and polished appearance, this collar adds a hint of class to your shirt by pulling the collar tips closer together while also lifting the knot of your tie in the perfect place. Due to the tab, this type of collar should not be worn without a necktie.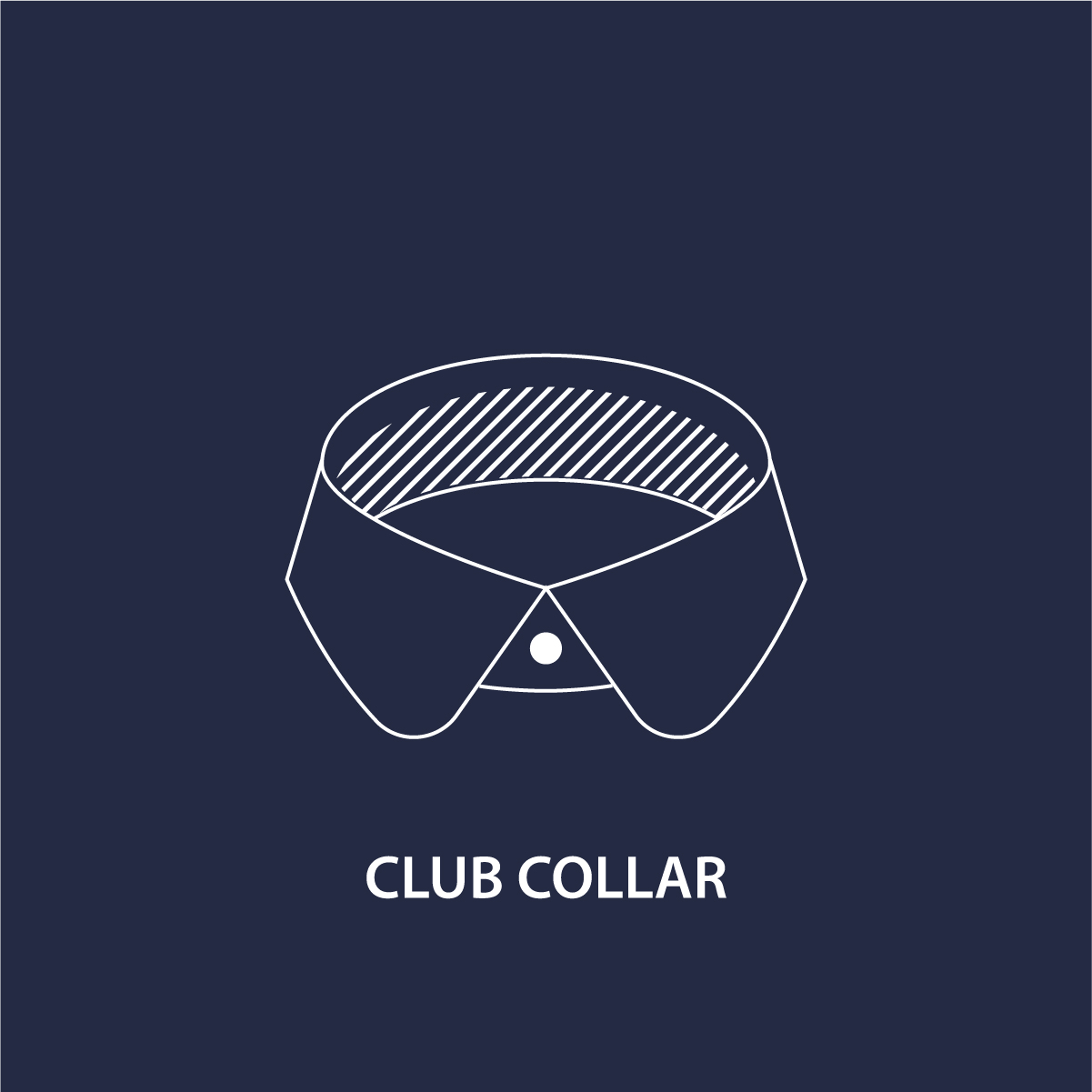 Club Collar:
A narrow spread and a vintage look, the club collar offers a good way to distinguish yourself from the crowd. With a rounded point, it makes you look brighter, sharper, and more focused.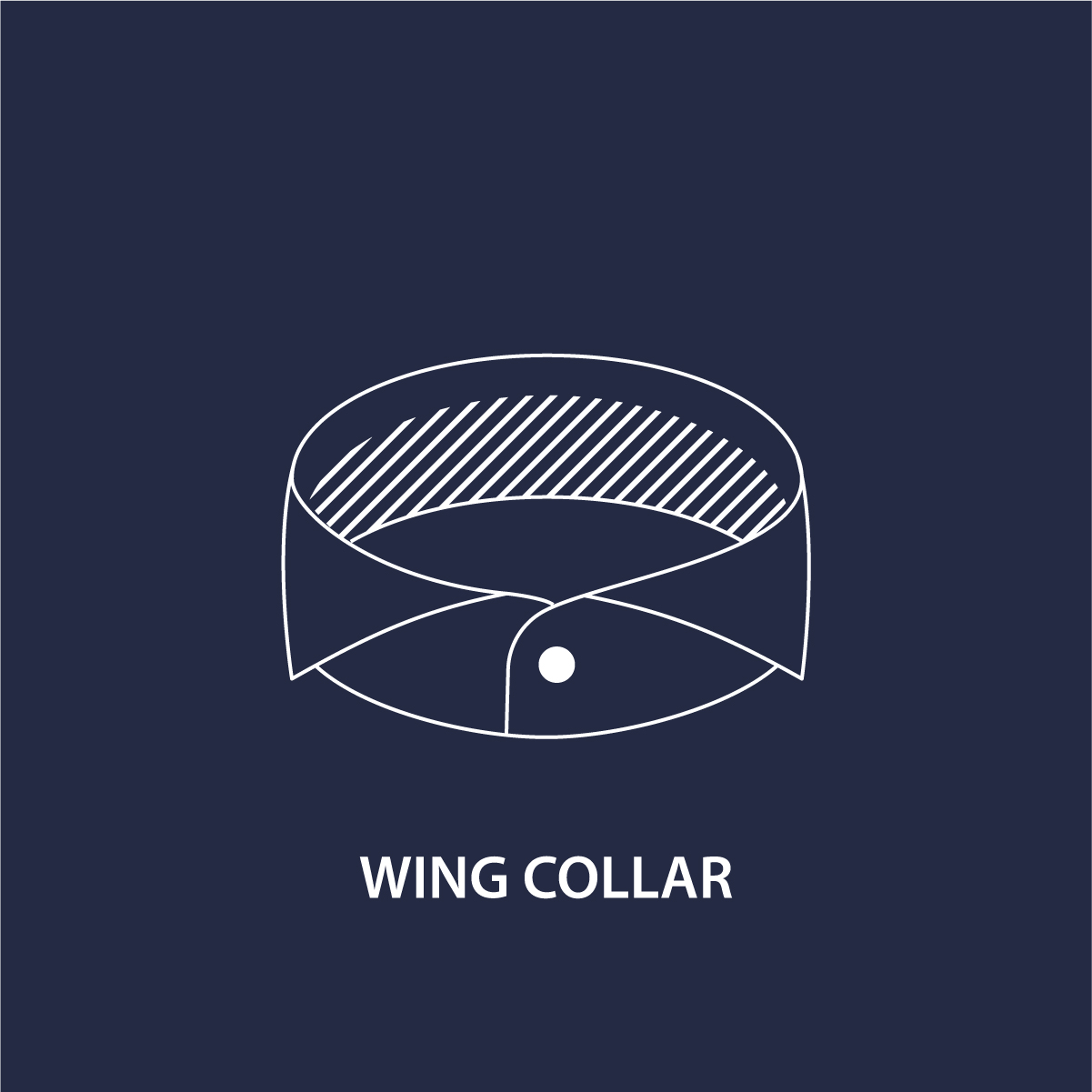 Wing Collar:
Known as the perfect black tie shirt collar, this style is as formal as a collar can get. A wing collar must be worn with a formal tuxedo and bowtie. Fun fact: The collar tips resemble wings, hence the name "winged collar"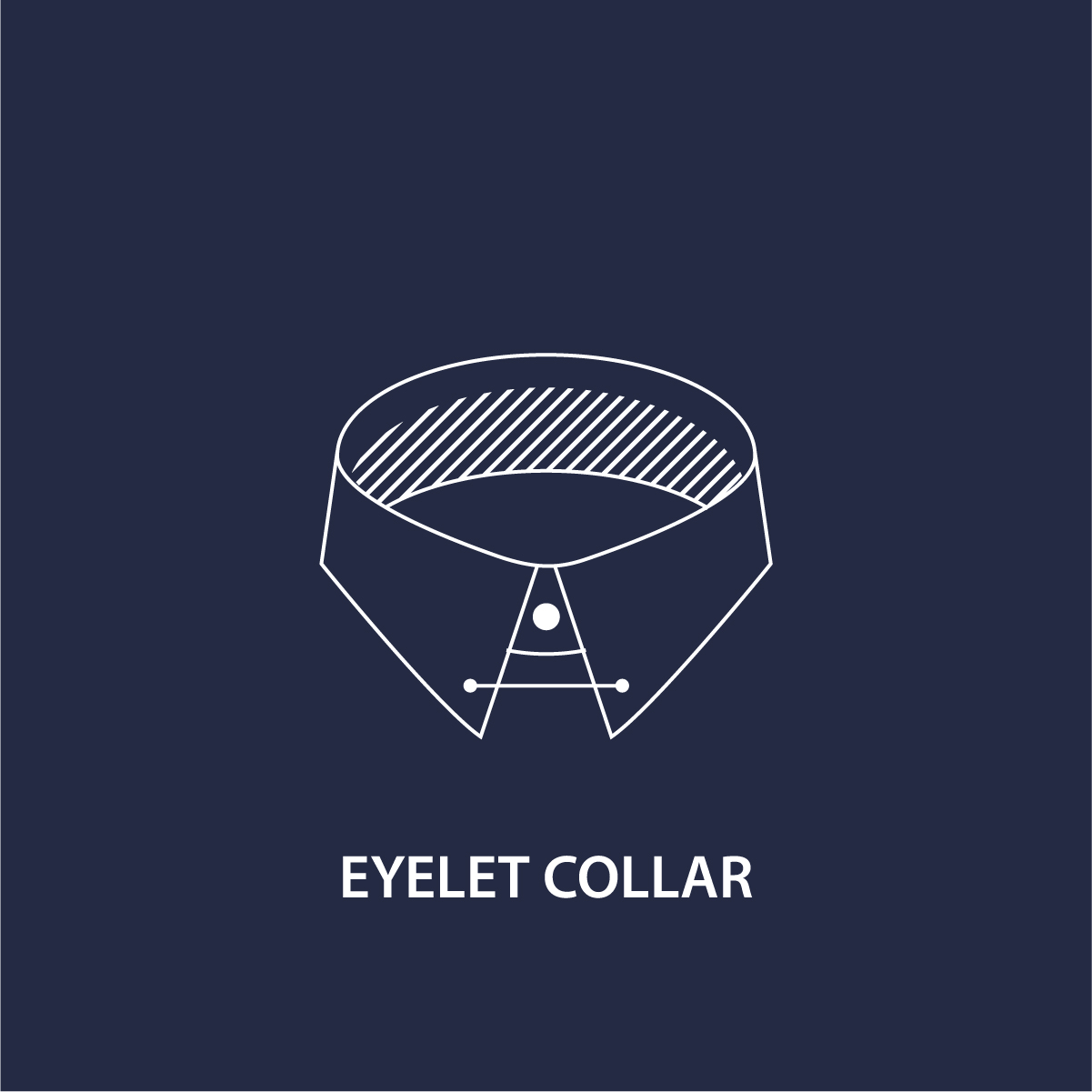 Eyelet Collar:
For the added touch of sophistication, this statement collar perfectly holds the tie in place with the point pins while providing a hint of refined finesse to the shirt. Accompany this collar style with a silver collar pin or create a vintage look with a gold one for an event where you want to stand out.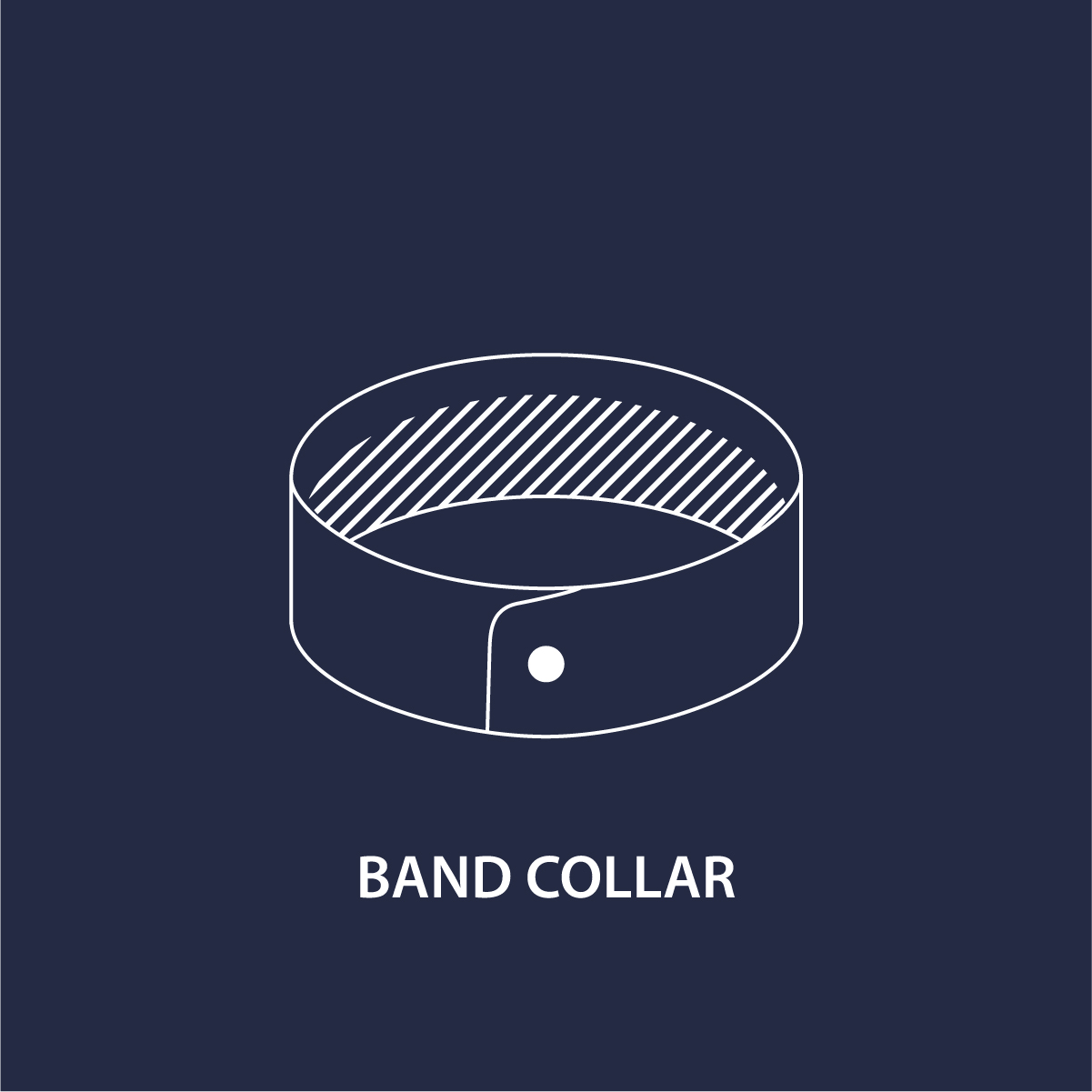 Band Collar:
This stylish yet laid-back modern aesthetic collar style works for a casual look. It pairs beautifully with a sweater or bespoke blazer for a look that isn't too formal or unbuttoned with a casual pair of trousers for a relaxed appearance.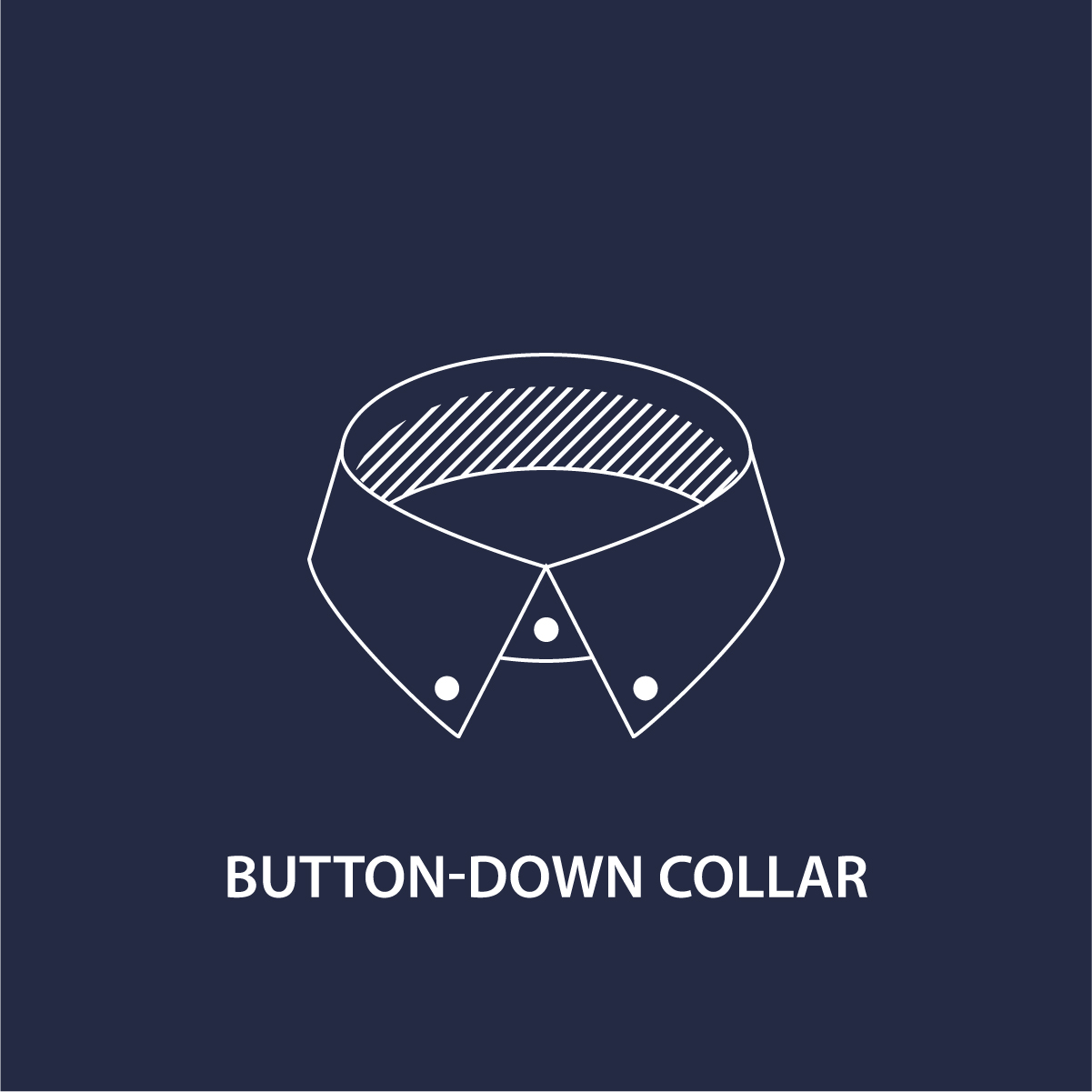 Button-Down Collar:
A popular choice for a clean casual look, this collar is secured to the shirt by small buttons on both sides and can be worn with or without a tie. The buttons may be visible or even concealed for a more formal appearance. Fun fact: these collars were created for shirts worn by the polo players to keep their collars in place.
Choosing the right collar is an art, and your C&C Style Consultant will be happy to assist you in selecting which ones will best suit your personality and enhance your looks. There may be many options to choose from, but any collar that fits you well and makes you feel confident will always be your best choice.